Alien Buddies Kids App - Updated & Free This Friday 12/14!
Tue, Dec. 11 2012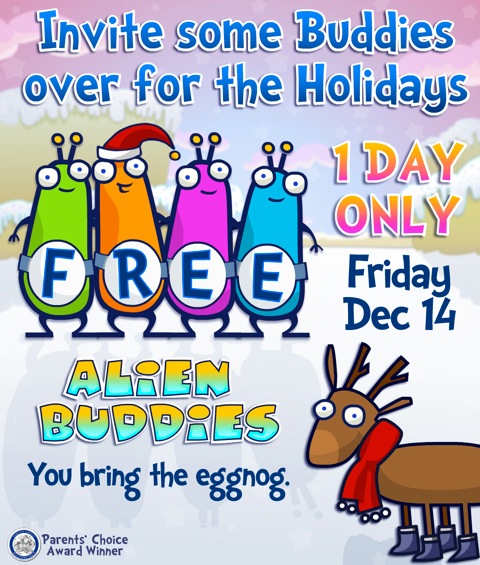 Stock the fridge with eggnog and put out your finest fruit cake, the Alien Buddies are coming to town!
This Holiday Season we're pleased to offer our award winning Alien Buddies as a FREE download for your iPad/iPhone - 1 Day Only, Friday December 14th.
And thanks to the latest update, these adorable little critters will look their best on your iPhone 5.
Good looking and Free - it really doesn't get much better.
Please share with your friends and followers (human or other). Download Alien Buddies (but wait until Friday)