Your Favorite App Developer Needs You
Thu, Jul. 30 2015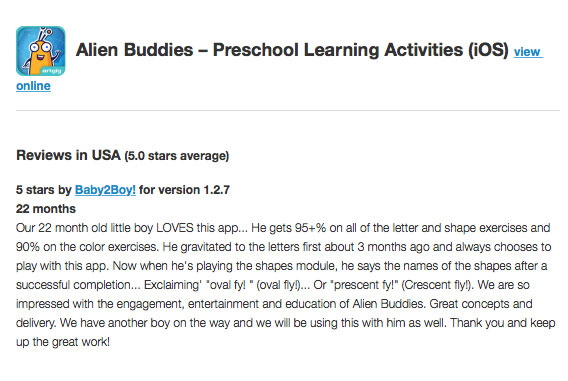 I woke up today to this wonderful, glowing review of our Alien Buddies app.
It made my day. I'm not exaggerating. We have over one million app downloads and a single positive review from a complete stranger still gets me all giddy.
I know writing app reviews is a pain. But your favorite app developer needs you to write an iTunes app review for their app right now. There are 1.5 million apps on the App Store and if you don't write a review, your favorite app is in danger of getting lost.
Maybe you already wrote a review for your favorite app. If the app has been updated, then chances are, nobody is seeing your review. All reviews reset to zero for each new app version. Alien Buddies has over 270 ratings, but you only see 15 when you go to the current version on the App Store. So please consider updating your review if you've updated the app.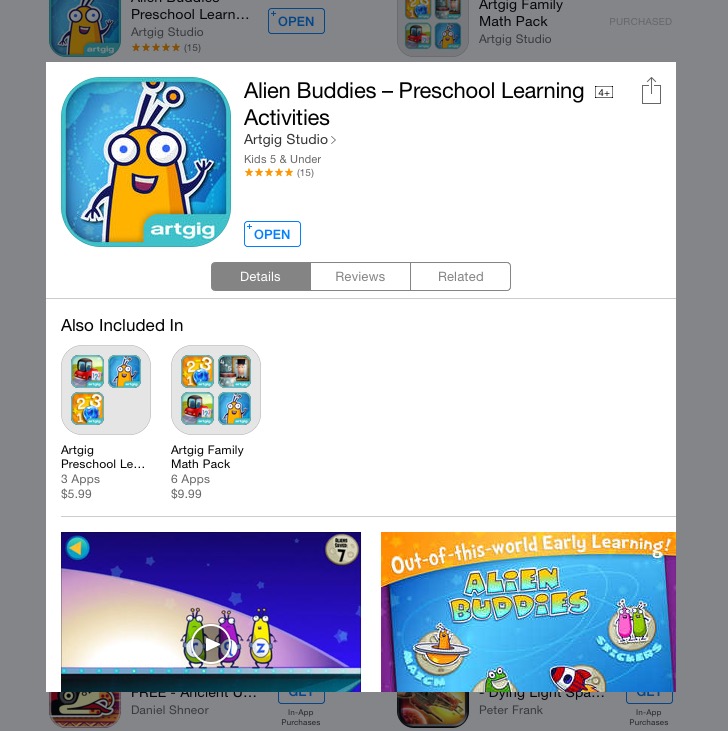 Alien Buddies initial App Store view - 15 ratings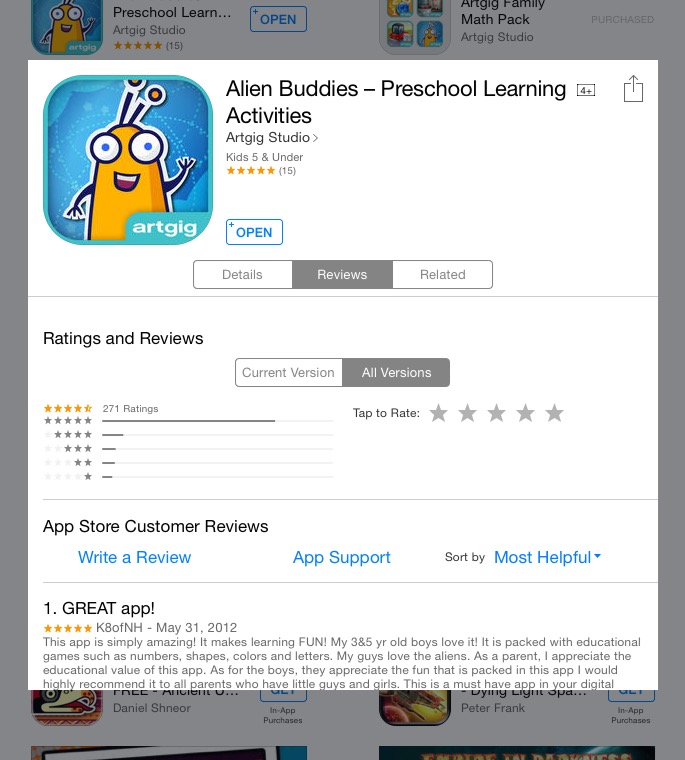 Hidden in "All Versions" - 271 ratings
Your review helps others to discover your favorite app. It also makes us app developers get all warm and fuzzy to know our users care about the apps we make.
All you have to do is go to your favorite app on the App Store and tap to see "Reviews" and then, "Write a Review." Don't forget to tap the stars to rate the app. Go ahead, I'll wait… What's that? You think you left a review? Yeah, the App Store isn't always great at communicating and sometimes it's not clear whether you left a review or not, and then it takes a little while (sometimes a long while) for the review to appear on the App Store. But if you're pretty sure that your review was submitted, you just did something really nice for your favorite app developer.
Now doesn't that feel good?