Marble Math Wins 2013 Children's Technology Review Award
Tue, Feb. 12 2013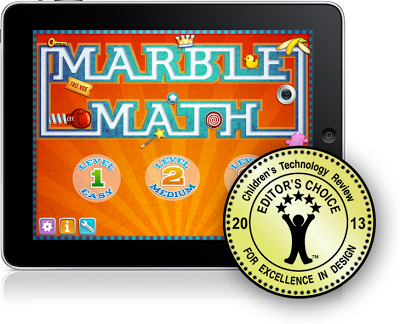 Marble Math is a 2013 Children's Technology Review Editor's Choice Award Winner for Excellence In Design.
You can't see us but we're jumping up and down.
Children's Technology Review has been considered the gold standard of Consumer Reports style ratings in the world of children's interactive media since our days at Sunburst Technology (i.e. a long time ago), so it's a pretty big deal when Warren Buckleitner bestows the seal.
We're still jumping.