Artgig and Benny App in the News!
Wed, Apr. 6 2011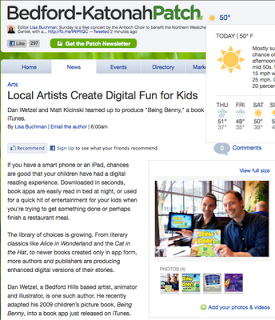 "Local Artists Create Digital Fun for Kids"
And the Benny story continues.Had a nice sit down with Benny author/illustrator and Artgig pal, Dan Wetzel, and Lisa Buchman from the Bedford-Katonah Patch yesterday to talk apps.
Read all about it here.