Kaplan Workout is Live for Your iPad Viewing Pleasure!
Wed, May. 11 2011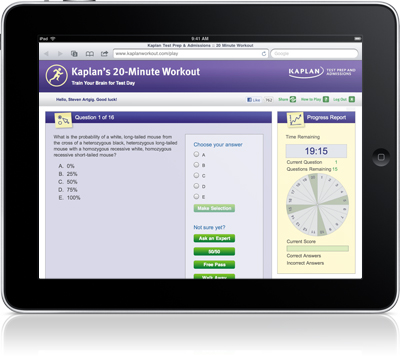 If you're looking to kill some time while you're waiting for our next killer app, Shake-a-Phrase, to clear App Store review, why don't you fire up your iPad with the brand-spanking new Kaplan 20 Minute Workout iPad Edition!
Train your brain for the LSAT, MCAT, GMAT, GRE, DAT, OAT and PCAT exams and show off your cerebrum on the leaderboard!
Go on, get smart! Kaplan Workout for iPad