Mystery Math Museum Trading Cards - Collect Them All!
Tue, Oct. 15 2013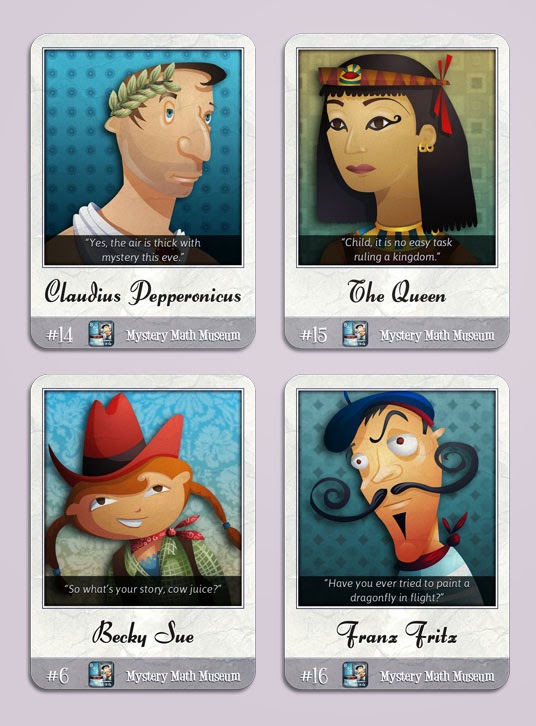 With our new Mystery Math Museum app set to launch for Halloween, we thought we'd give you a little treat while you wait.
It's a whole new set of virtual trading cards, featuring all of the quirky characters from the game, just like the set we made for Mystery Math Town.
We're releasing the cards on all of our social media streams so watch Twitter, Facebook and Pinterest and collect them all!