New Night Driving and More App Updates...
Thu, Dec. 18 2014
We've just released a bunch of app updates for you to enjoy - our way of saying thanks for supporting Artgig Apps.
The headliner is definitely Drive About: Number Neighborhood with an all new night driving mode! Night driving was one of the many features we originally considered for the app that didn't make it into the initial release. When we were contemplating this round of updates, it quickly surfaced as the biggest bang for the buck feature we could add, because driving at night is like a whole new world - especially to a four or five year old. We also added the ability to change languages (English, French, Spanish, Portuguese, Russian) from the Parents page so you don't have to change your entire device settings. If you want to get really crazy, you can let your child drive at night in an entirely foreign language!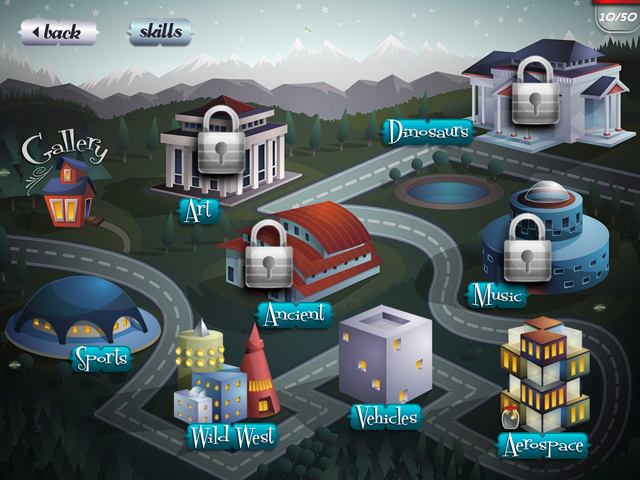 We've already talked about the complete makeover of our Mystery Math Museum icon. I have to say, I really like the new look and it will be interesting to see if our experiment pays off. We also added signs to the 8 themed exhibits on the map, so you can see what lies ahead on your journey. Yeah, we're all wondering why we didn't think of that sooner.
Our Marble Math, Marble Math Junior and Alien Buddies apps are also updated today. We added a little bouncy Artgig Apps intro to all of our apps to help with brand recognition.
Please take a moment to download the updates and leave a rating or review.
We like sharing new features and app improvements with you, but the App Store reviews reset every time we release an update to hide all reviews from previous app versions. This makes it look as if nobody has reviewed our apps in the App Store (which stinks!)
If you are a parent or educator and you would like a gift code to download any of our apps to review, please contact us.
This is the last round of updates you will see from us in 2014. We do have another surprise update, and a new app we made for a client, coming in January, but our focus is on new development now. We're going to get some takeout and lock ourselves in the lab to work on big things for 2015.