Apples and Oranges
Tue, Jun. 10 2008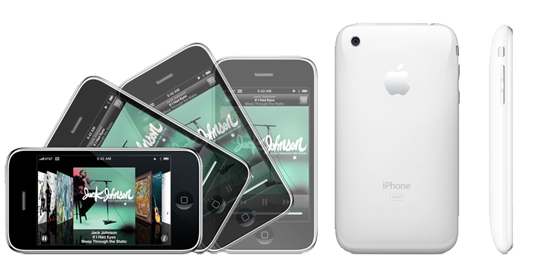 More about Apple:
A good Time piece this morning talking about the iPhone gamble and why Apple has a good shot at becoming a mobile market leader (hint - they make your digital life simple and they do it with style).
We all know Apple makes great-looking intuitive products but the other side of business is customer service and support and Apple also does this better than anyone else.
We recently purchased a new iMac for the home to replace my desktop G5 that died and it was a breeze to set-up & get running in our network of various machines and devices.And it looks good.And if something goes wrong we know it will get fixed with minimal hassle (as long as it's in warranty).That's it.That's the winning business model.
My brother-in-law who is a photographer when he's not doing construction in the sweltering heat, recently asked me to help him get out of his .mac membership. I got pegged as the computer/mac guy early on so I get the call for anything computer related. He got the membership to put up a simple website to show his work but he doesn't need it anymore. After his credit card was charged for the renewal, he asked me to step in. I checked the refund policy and realized we were outside of the cancellation window by a couple of weeks, but after a quick email to support, we got a very pleasant response, indicating they would honor the request and issue the refund.
Gotta love it.
An Apple is an Apple, everything else is well...not an Apple.
After sleeping on it, investors forgive Apple for the wait...
AAPL - 186.48