Back to Bundles
Thu, Oct. 23 2014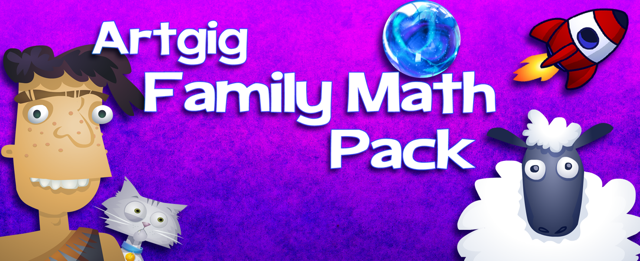 A recent AppFigures article posed the question "Are App Bundles Living Up to the Hype?"
My answer - no.
We've had a featured app bundle, Artgig Family Math Pack (6 apps/$10.99), in the App Store since bundles were introduced over a month ago and sure, we've made some money, but the bundle has outsold only one of our standalone iOS apps, a lackluster iPhone-only title, in the last month.
Our 4 bundles all fall in the "Other" 20% with Android & WindowsI noted some early observations about bundles a few weeks ago in this post, when I realized the hefty file size of our featured bundle would be a rather large purchase barrier for some. But even then, I would expect there are enough people out there with some room on their iPads for discounted apps.
A couple of weeks ago, in a moment of inspiration, I deactivated our Classroom Fun bundle to make way for a new Halloween Math Mysteries bundle. You can create as many as 10 bundles but you can only have the same app appear in up to three bundles and we hit the limit. The Halloween bundle is also our smallest with just two apps and it's nearly a 2 for 1 deal.
App bundles only
I suppose the thing I like best about bundles is how easy it is to create them - you can literally create a bundle in a matter of minutes.
I know some kids app developers have experienced greater success with bundles than we have. I've also heard from developers who have pulled their bundles because they felt the discounted bundles were cannibalizing sales. For us, our combined bundle sales equal that of a single average iOS app.
How's that for hype?