Mystery Word Town - Coming Soon
Mon, May. 4 2015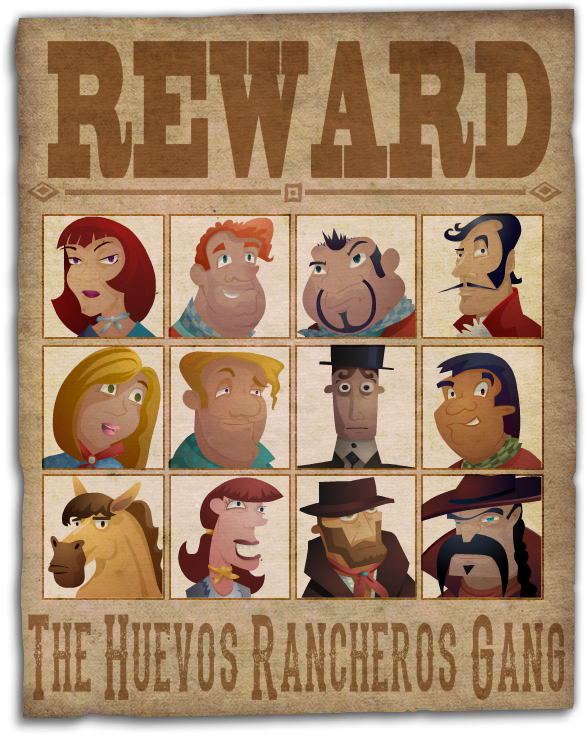 News Bulletin: The Huevos Rancheros Gang stole the gold and they are hiding out amongst the good citizens of Word Town.
We wrapped up our beta testing last week and we met this morning to discuss the final production plans for Mystery Word Town. Lis, who lives in Australia, stayed up all night for the occasion. Technically, the app is pretty much done. There is, however, still much to do before we can submit the app for App Store review. The next 48 hours will be spent recording still images and video from the game, and editing the footage to add to the App Store description.
If you follow us on Facebook and/or Twitter you will see that we've already started marketing the game. As with the Mystery Math Town and Museum apps, we're time-releasing a set of virtual trading cards ahead of the app launch.
Your Mission: Help the sheriff, a friendly and curious little ghost, recover the missing gold and catch the thieves.
#AlmostDone