Artgig Summer Hits!
Thu, Jun. 29 2017
Greetings from Artgig!
As the temperature outside rises to a steady boil, I'm reminded that we're nearly at the halfway mark for 2017 and I want to share some projects that we enjoyed working on - our feel good hits for the summer...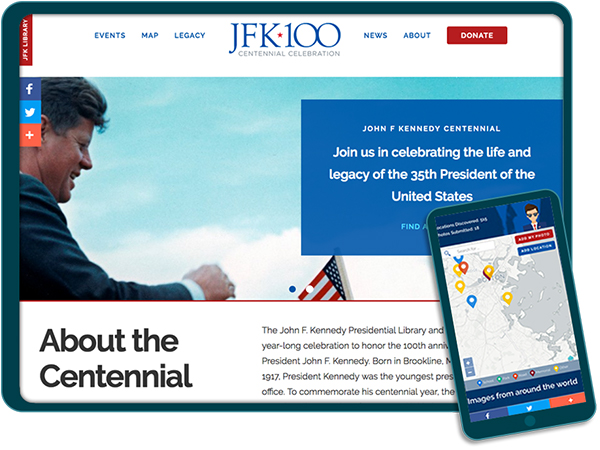 JFK100
Here's a little-known Artgig fact, "Kennedy" is my middle name (my dad was a big fan), and I've always felt a special kinship with our 35th president. So when the JFK Library called us in January with a challenge to design and develop the JFK Centennial microsite in eight short weeks with zero margin for error, we didn't blink. We accepted the project, not because it was easy, but because it was hard, and deeply satisfying.
Project highlights:
Original design (desktop, tablet, mobile)
Custom CMS
Landing page to capture interest ahead of microsite launch
Legacy gallery - in JFK's words
"Where In The World Is JFK?" interactive map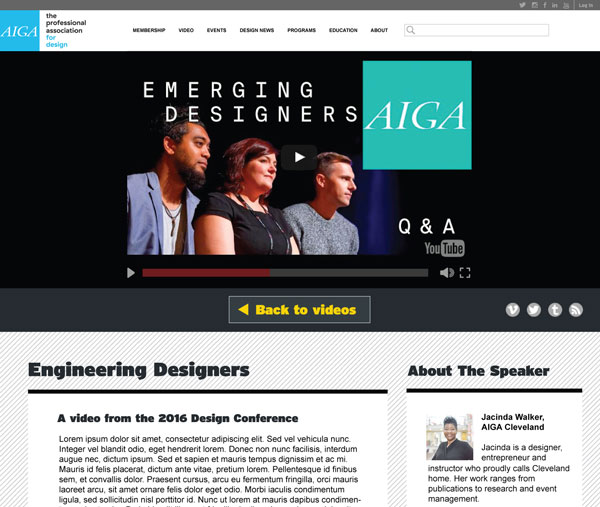 AIGA
Here's another fact, I was the first designer at Artgig, and I know what it means to spend countless hours agonizing over pixels, hex values and fonts. Needless to say, it's a tremendous honor when the world's oldest and largest membership organization for design, AIGA, calls for help with their website design. We worked with AIGA department leaders to collect research on user and organizational needs, and we translated the findings in a Website Goals and Parameters Report that will serve as a platform for future digital strategy.
Project highlights:
Collect and compile UX research via interviews and data analytics
Define website mission statement
Rethink website IA
Synthesize and present findings in a Goals and Parameters Report
Design page comps for major website sections (desktop, mobile)
Summer School?
Naturally, when you think of summer you think of fireflies...and math. Another feel good hit for kids and parents, Common Sense Media puts our Mystery Math Town app at the top of the charts, calling it one of the Best Math Games for 4th Grade.
Enjoy your summer! We're working on a new educational product to demo in the Fall.
If you're interested in seeing more of our client work, check out artgig.com