Chris Tarry Includes Artgig In His Plans For World Domination!
Thu, Sep. 24 2009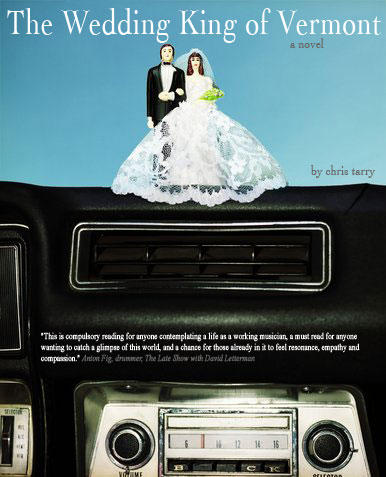 He's at it again. Our musician-slash-author friend, Chris Tarry has gone and written a book, "The Wedding King of Vermont," and we've created a companion website to go with it. There's no limit to the madness of Tarry–he's even gone and recorded original music in the voices of fictional characters from the book. Crazy. Unfortunately, we can't show you the website just yet because you need a special decoder ring to get in and he's only giving the ring to hand-picked prospective publishers. So, you'll have to take my word for it, the "Wedding King of Vermont" Drupal site is dope. Or better yet, take Jim's word for it, because he's the guy laughing his ass off with Chris in the trenches. And if you don't believe Jim, well, there's always the man himself...
"When I needed a company to invent a hilarious, easy to navigate, functional, and fictional world for my novel "The Wedding King of Vermont", I called the Website Kings of New York—Artgig. No one does it better." –Chris Tarry
A quote that good deserves to be big. Thanks, Chris–now go sell that book!