FREE Apps This Friday!
Tue, Aug. 14 2012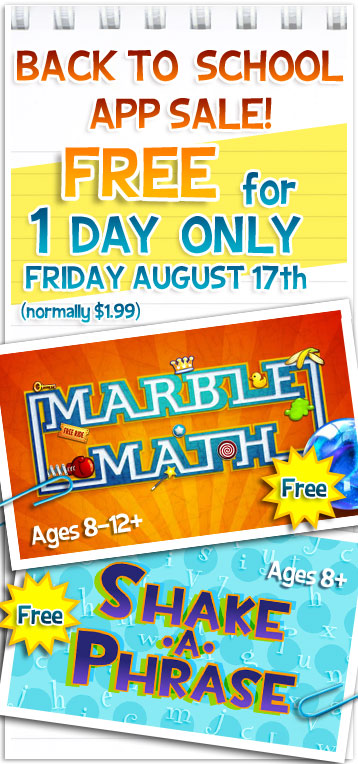 What better way to follow up a Back to School Sale than with...another Back to School Sale.
I may have to talk to our Marketing Department about this one.
I mean, let's at least call it something else.
Like...
"Return to Learn"
Run with it.
See you this App Friday at Moms With Apps.
Return to Learn Sale This Friday, August 17th!