Episode 2 - Developer Diary: Locked Up For The Holidays
Thu, Dec. 6 2012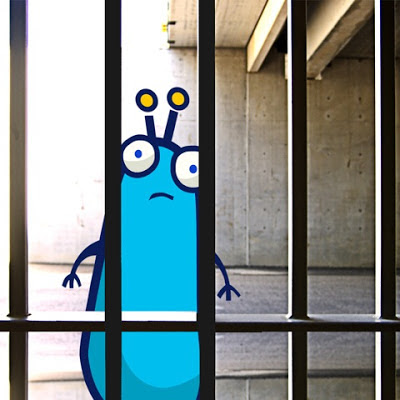 Episode 2
Welcome to the second installment of our developer diary, chronicling our efforts to stand out in the App Store during the the Holiday rush and iTunes Connect lockdown.
We're indie app developers making educational games for kids and our apps are consistently ranked in the Top 5% of all Paid Educational Apps in the US.
That's pretty respectable considering there are more than 75,000 active apps in our space.
But we're still saving for our private island and we still rely on client work to make a living. Our little patch of App Store turf is under constant threat as big brands move in and each day is a fight to hold our rank in the Top 300.
If you're not in the Top 300, you're a needle in a haystack and you better be working on your next app.
The Top 100 - these are the big dogs, the Disneys, the Nickelodeons, and the Toca Bocas.
The Top 200 to 300 - this is our turf. We usually have 2 or 3 apps hanging around 200.
And then you have the Editor's creme de la creme - the collections, the New and Noteworthies, and flavors of the week.
Getting picked can make you an instant big dog.
And guess what.  Apple just made their picks for the week.
And we didn't get picked.
And we're okay with that because getting picked by Apple for a featured spot is not a marketing strategy. A marketing strategy works on multiple fronts and takes time to cultivate. First and foremost, a marketing strategy needs an excellent product.
Which brings me to our latest app, Marble Math Lite: Multiplication.  It's new and free and we think it's pretty excellent.
Now pay attention:
People (and Apple) like things that are shiny and new.People (and Apple) like things that are free.People (and Apple) like things that are excellent.
Marble Math Multiplication is a free app but it's also a gateway to our two established paid apps, Marble Math and Marble Math Junior, which we also think are pretty excellent.
We know the Marble Math apps are popular in classrooms, but schools and teachers are often reluctant to pay for apps, even with their educational discount.
Of course we have a demo video on the Marble Math website and we've got tons of great reviews from reputable sources like Wired.com and Common Sense Media, and we regularly share news and reviews across our social networks, but some folks really want that test drive.  And we want them to play the game.
And we especially want them to play the game over the holidays on their shiny new iPads.