Expect Augmented Reality
Wed, Jul. 26 2017
Can you believe it's been a year since that crazy summer of Pokémon Go? The breakout augmented reality app seized our collective attention and launched AR into the hearts and minds of millions of mobile gamers all over the world. An attempt to recapture the magic with an anniversary party in Chicago this month may have been an epic technical failure, but let me assure you, AR is doing just fine. Apple just announced the release of ARKit for developers and soon everyone with an iPhone will just expect AR in their daily life. I don't mean we'll all be chasing animated monsters in our local parks, but we will expect graphics and information to blend with our experiences in real time, to accentuate and clarify the world around us, as in this AR map app.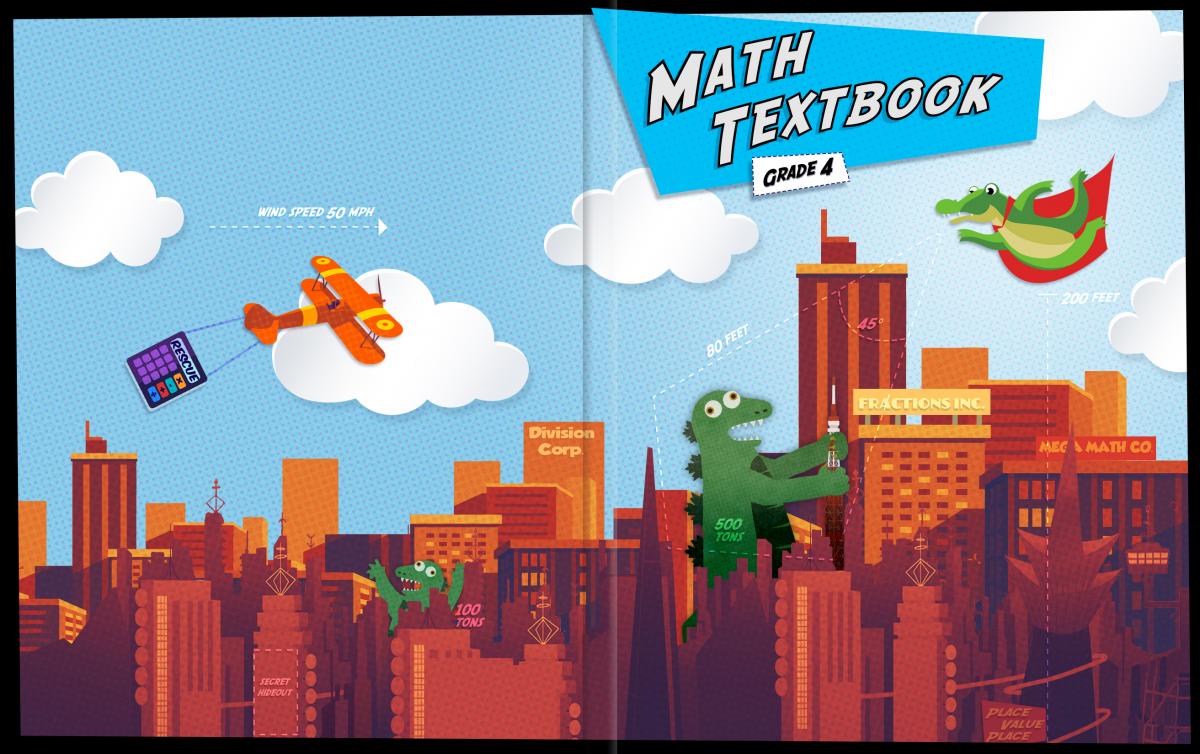 We've been playing with AR for the last year, and we were fortunate to have a major educational publisher (who we cannot name due to contractual obligations) ask us for some creative help with an AR project.
The challenge: refresh a dusty old series of K-6 math textbooks and distinguish the series from the competition.
It was up to us to imagine how AR could be used as more than just eye candy to provide interactive moments of magic for maximum educational impact. The concepts shown here incorporate elements found across the web.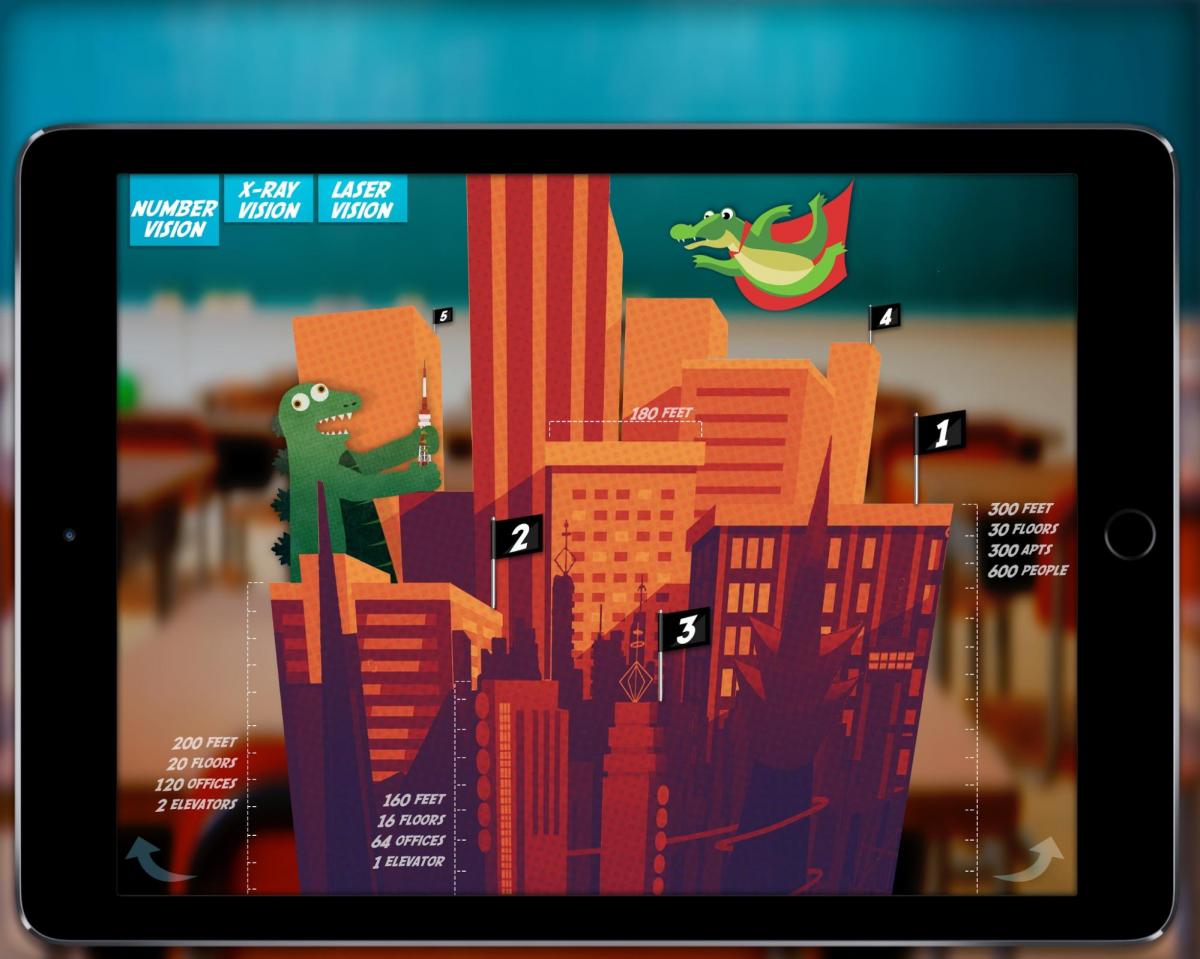 When you point your phone/tablet at the cover, the city comes to life in a 3D model with information overlays describing the math all around you.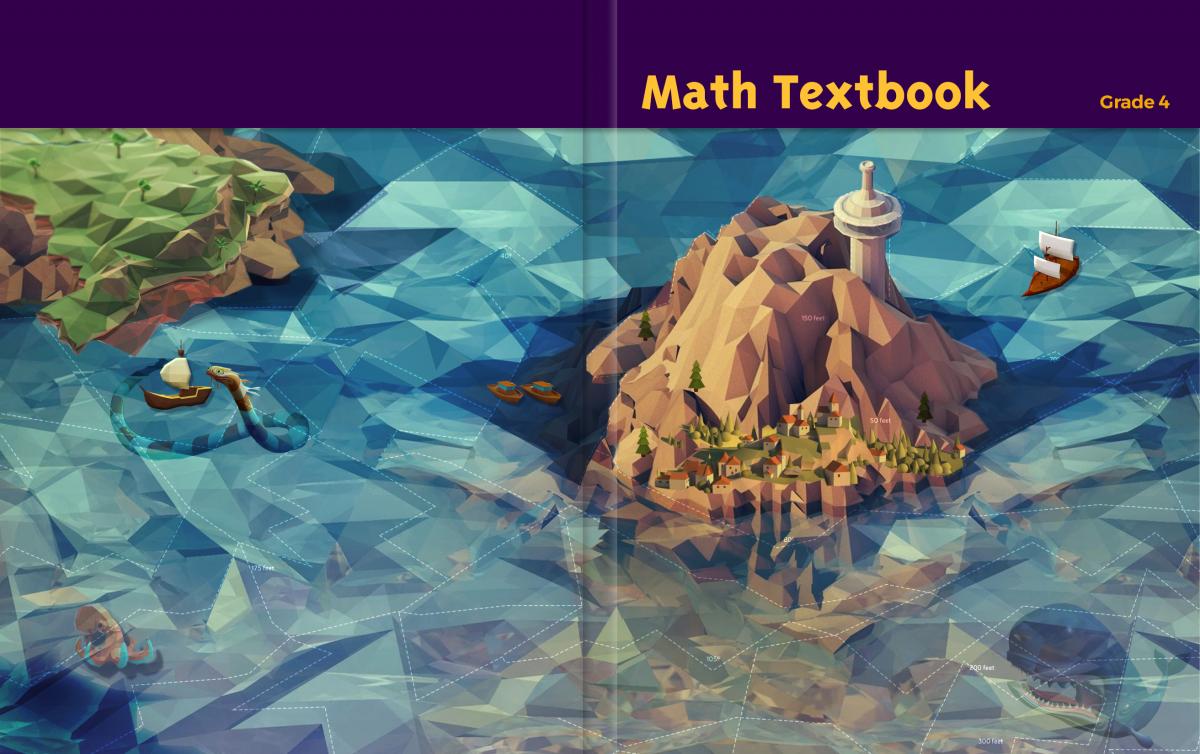 This concept uses low-poly scenes that reveal the kaleidoscopic nature of shapes.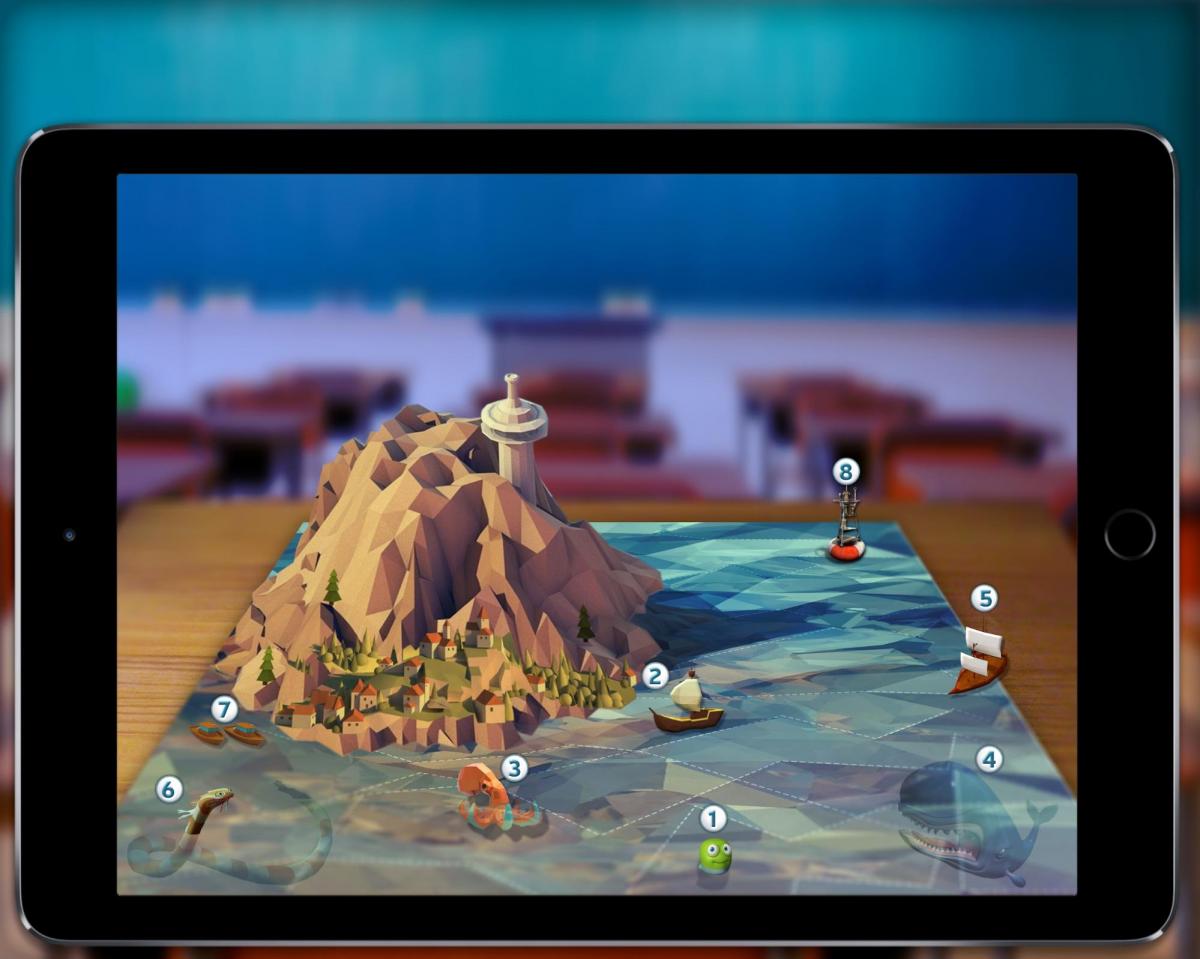 Onscreen prompts trigger a deeper dive into lesson activities and mini games with real time feedback.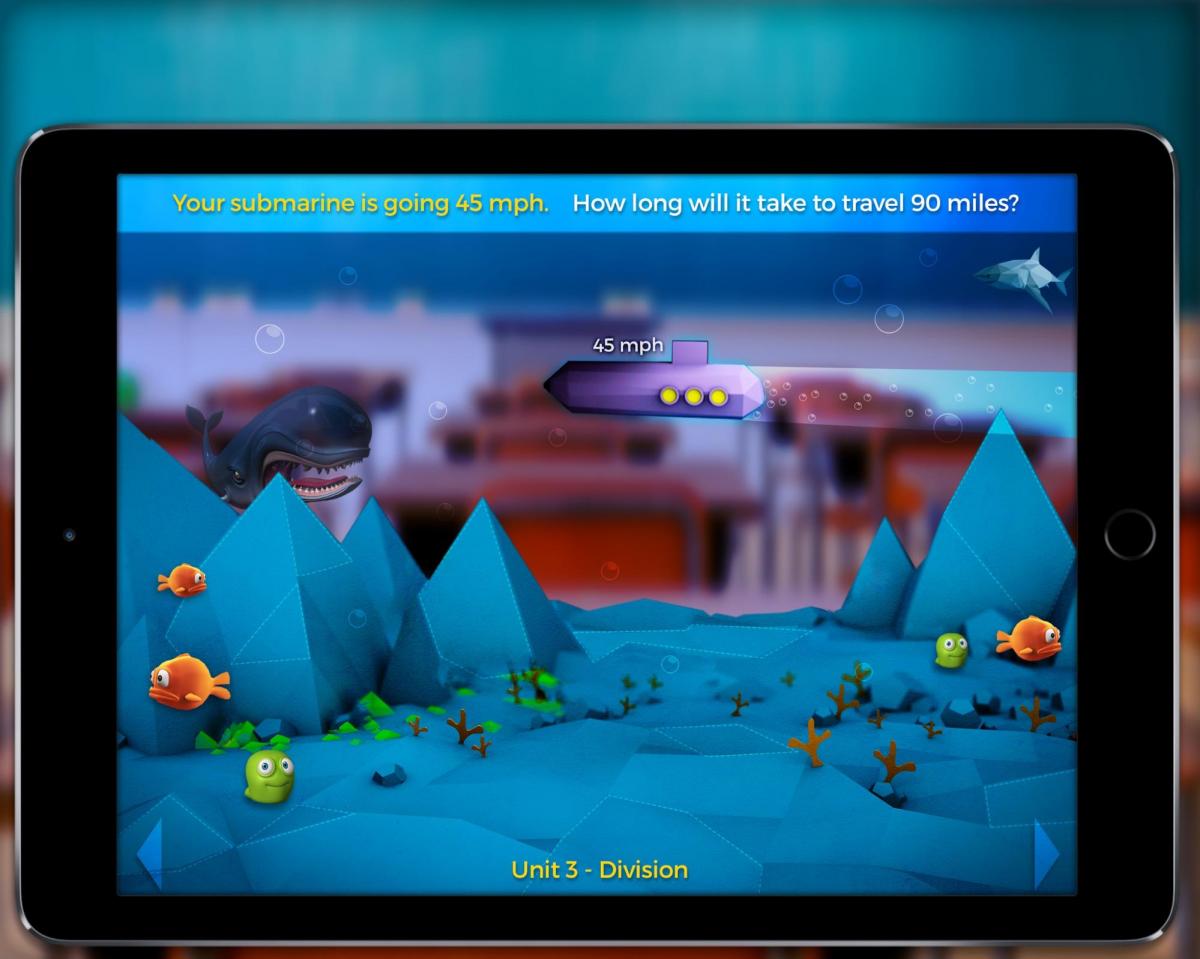 We did such a good job on the concepts that the client offered us an opportunity to bid on the production work for the fairly massive project. We assembled a stellar unit of industry pros to augment our team but ultimately, the scale of the project and the short timeline ruled us out.
If you're hungry for more AR experiments, check out the Made With ARKit website.
If you've got a project, we've got an AR A-Team standing by…