The Jekyll and Hyde of App Review - Part II
Wed, Apr. 25 2012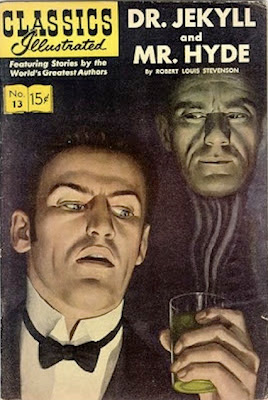 ...Continued (now that you've downloaded the apps we developed for eoz games during yesterday's free AppFest, continue reading the sinister story behind the scenes)A Surprise
I'm stunned.
Aghast.
Not only do I have a client app, Word Cracker, crashing in the App Store, but I've also got another app, Roman Backgammon 1.0, Rejected by Apple App Review - for the same client!
And that's not all.
Did I mention our dynamic developer and engineer extraordinaire, Steve, was in Mexico on vacation?
That's right, Mexico.
We could open up the Xcode project and start tinkering without him but that wasn't high on my list of best path forward options.
I know how it goes.
What takes the rest of us mortals a day to do, usually takes Steve half the time.   And I knew, based on our contingency plan, that he wouldn't be available until later in the evening.
In the meanwhile, I've got to cut through the underbrush of uncertainty to give Steve a head start.
Introducing...Dr. Jekyll
My Word Cracker mission - minimize damage.
When an app is first released, it's a lot like a baby deer, taking shaky, tentative steps in the big scary world and that little app needs all the help it can get.
Word Cracker had only been in the App Store for a week before the update, so it was still a newborn, and eoz games was busy trying to help nurture and nurse it along, with various marketing efforts in motion.
There is no break glass in case of emergency option to revert the app state to a previous build.
And you can't simply resubmit the previous build without rebuilding and updating the version and resubmitting the app to Apple and...waiting another week for their approval.
I took one look at our little Word Cracker and just knew, there's no way this doe-eyed app will make it another week.
As the grey swirling sky took on a decidedly more ominous tone, I reached for...my mom.
Well, "Moms" actually.
I called upon my friends at Moms With Apps, to help us find our way in these murky and dangerous waters.
And with a simple suggestion from another MWA member, "rebuild, submit and request an Expedited Review," the clouds part just enough to let a sliver of light through.
"Expedited" is exactly the kind of word I was looking for.
Now, I have a clear plan to discuss with Steve when he resurfaces.
I turn my attention back to the Roman Backgammon Rejection.
Introducing...Mr. Hyde
I open iTunes Connect and scan the rejection details noted in the Resolution Center:
"We found that Game Center has not been fully enabled for this version of your app. Though Game Center has been enabled on the Manage Game Center page, it must also be enabled on the App Details page in iTunes Connect."
I flip to the App Details and there's a big green "ENABLED" button shouting at me from the page.
I take a picture of the button, along with a note indicating that I don't see a problem, and send it back to App Review via the Resolution Center.
This, at least, seems like a simple misunderstanding - should be cleared up in no time, I tell myself.
And I wait, for a reply...
No time at all...
The clock ticks.
Day turns to night.
And I think to myself, "I bet it's nice in Mexico."
To Be Continued... 
Read Part III (The Final Chapter)