Tease or Treat? A Halloween Invitation From Artgig Apps...
Tue, Oct. 25 2011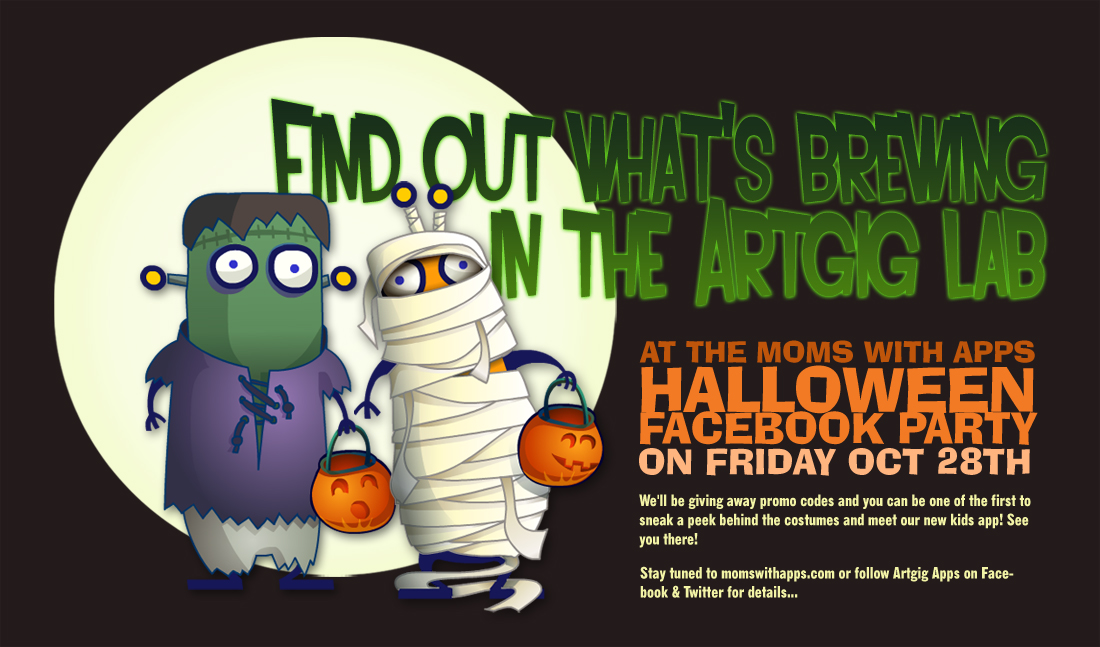 Hmmmm, that's a tough one, do I want to be teased?
Or would I prefer a nice treat?
What if I told you you didn't have to choose.
Because we're gonna tease you anyway, whetting your appetite for our soon-to-be-released (fingers crossed) Educational Kids App.
Then, we're gonna give you a treat by revealing who is hiding behind those masks (big image here).
Check out the the Moms With Apps Halloween Facebook Party this Friday, October 28th, at 1PM EST to find out more!
We'll be there in costume, handing out Shake-a-Phrase promo codes and free advice that could really come in handy this Halloween.
You know, like if your friend or loved one gets bitten by a zombie, sorry, you gotta ditch 'em - just leave.
Go.
Fast.
And don't look back.
Okay, you can look now.
If you're really busy shopping for candy corn Friday, you can also keep an eye on Facebook or follow us on Twitter to see what's cooking (and Like us while you're there!)
See you Friday!
Artgig Apps Facebook