World's Worst Pet - A New (Free) Educational App...
Thu, Oct. 31 2013
We're pleased to announce an extra special Halloween treat today - a new educational app we developed for our friends, Curriculum Associates, is now available for iPad as a free download.

The game is World's Worst Pet and it's your job to help Snargg, our featured furry chief of mischief, out of some pretty precarious predicaments (again and again) by solving a variety of vocabulary challenges.

Fun and educational - that's our specialty!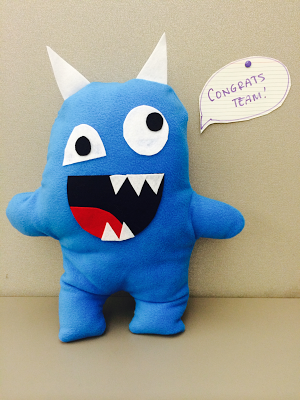 What client makes a pillow to celebrate launch? Curriculum Associates, that's who.