Thu, Aug. 25 2011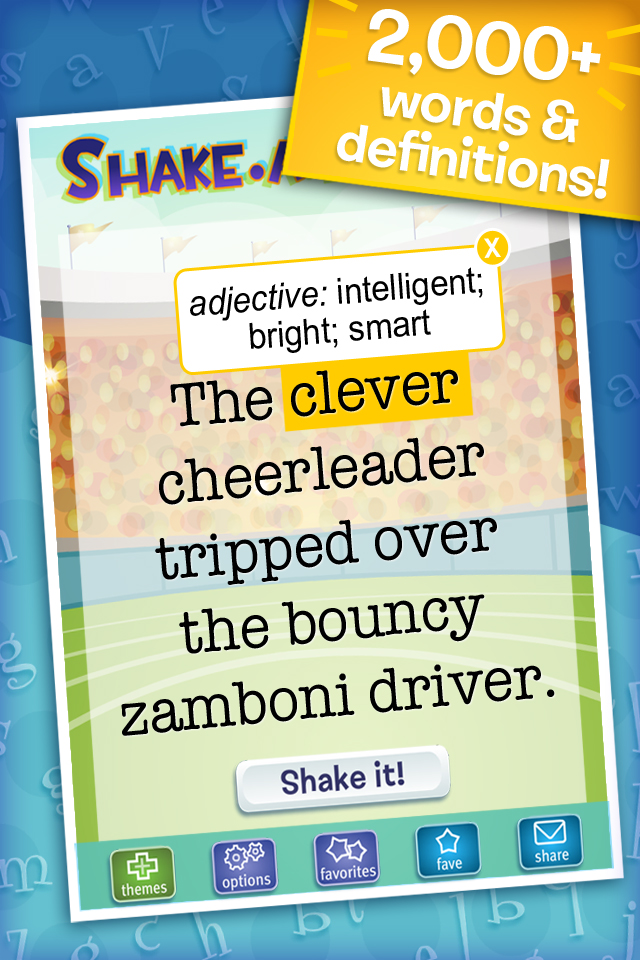 Hey, Shake-a-Phrase is featured again in iTunes as a Back to School "Write Away" App!
And that's not all...
Not one to sit idly on the sidelines, we decided to shake up our popular Shake-a-Phrase app with an all new Sports theme, adding over 350 new vocabulary words and a custom dictionary to the mix.
And there's more...
Pages