Tue, Sep. 27 2011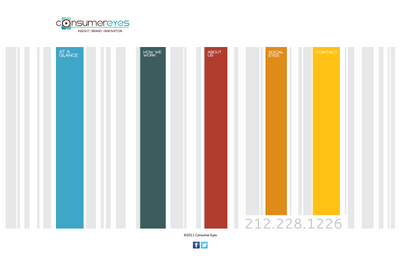 We're proud to announce the official launch of the new Consumer Eyes website.
It's quite good looking, don't you think?
We first met with the consumer insight specialists at CE many months ago and found an innovative company who had clearly outgrown their small Flash website and needed help streamlining a disparate set of web properties.
Pages