Thu, Jul. 3 2008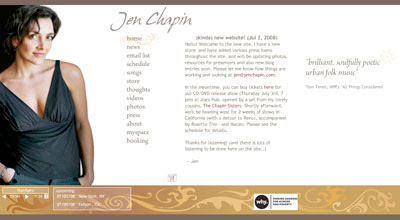 Remember I said we weren't messing with the look of the site?
Well, we messed with it, kinda - Jen wanted to update the photo and we've also added some new press features but most importantly, the store is open for business.
Check it out and buy some stuff...
jenchapin.com
Pages